Our 500L Combination Skip is a fantastic piece of kit.
The latest size simply enhances the range that has become popular with customers in a range of industries. So, why are they becoming such a popular choice?
Let's start with a look at the features of this skip.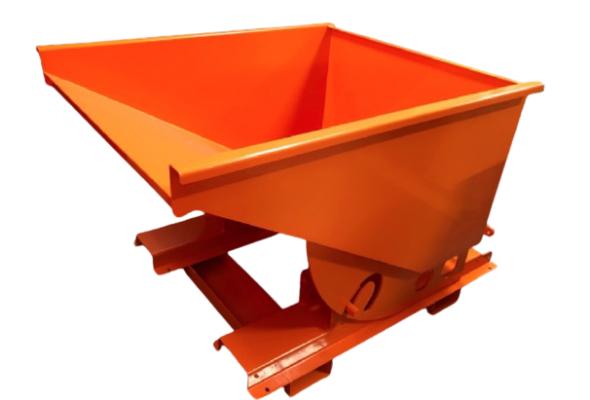 1. Unique Base
The four-way entry base is designed to aid positioning and provides options for picking up with a forklift within restricted spaces.
2. Auto Tipping
The standard skip is operated manually as auto tipping is not needed universally. For those who need it though we offer that option to make it automatically tip once it's been elevated and then lowered on to the side of a yard skip, making light work of emptying it.
3. Safer Handling
The automatic tipping ensures the driver can work from the comfort and safety of their seat. This also helps them to work more efficiently and means they don't have to work at height, which they would usually have to do to pull a manual handle, making it so much safer.
4. 500L Size – The 'go anywhere' model!
The other four models range from 1,600 to 1,800mm in length and 1,060 to 1,560 in width, 500L Combi Skip has the following dimensions:
| | | | | | | | |
| --- | --- | --- | --- | --- | --- | --- | --- |
| Nominal capacity (m3) | Capacity (kg) | Body length | Body width | Body height | Weight (kg) | C of G (mm) | LLC (mmc) |
| 0.5 | 400 | 1220** | 1030 | 690* | 166 | 760 | N/A |
*Add 205mm to body height to give overall skip height
** Add 230mm to body length to give overall skip length
Smaller skip, same safety.
This model may be smaller in size, but that doesn't mean it has taken a hit on quality as it still incorporates all the safety features, including:
Positive heel pin retention
Secondary lock
Optional auto tip action
Castor facility
Fully sump sealed, double pressed sides
The 500L Combination Skip has been designed in response to demand from the manufacturing and hire markets as there was a clear requirement for a lower, narrower and lighter skip for manoeuvrability and inclusion on production lines.
We responded and introduced the 500L Combi Skip.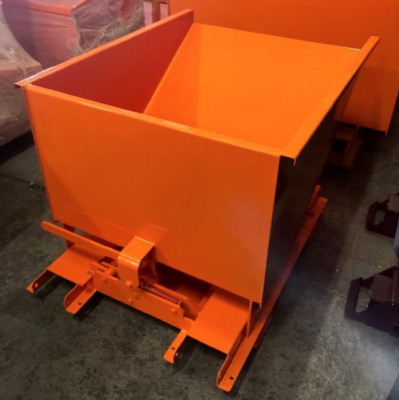 If you have any questions about our 500L Combi Skip, our range of other tipping skips or any of our other products then call 0330 1281 247 or email sales@tag-online.co.uk.
Useful links:
Combination Skip (All sizes)